Columbus, Ohio (CNN) - About a half an hour after kick-off between Big 10 rivals Ohio State and Michigan State, Rep. Paul Ryan showed up at a sports bar in Columbus to watch the Buckeyes play their rival Spartans in East Lansing, Michigan.
The Republican vice presidential candidate and graduate of Miami University of Ohio, visited Varsity Club, located less than 500 yards from Ohio stadium that claims to have one of the biggest tailgate parties in the country on home games.

- Follow the Ticker on Twitter: @PoliticalTicker
- Follow Shawna Shepherd on Twitter: @ShepherdCNN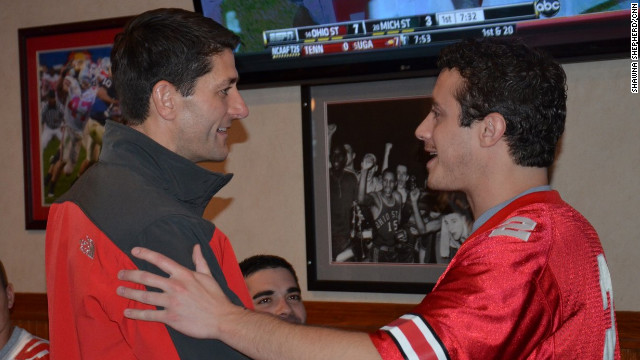 He shook hands and chatted with patrons, Miller Lite in hand.
Ryan attended an Ohio State game early in the football season - September 1 - when his alma mater went up against the Buckeyes.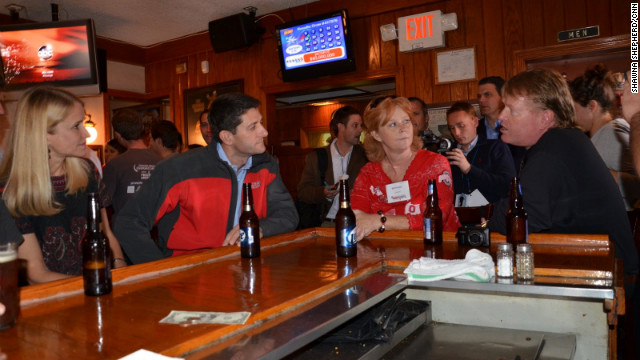 Also see:
- Getting ready for Wednesday's showdown
- Ann Romney to rally while Obama preps for debate across town
- Obama to hit trail after debate
- Romney hits Obama on foreign policy in weekly podcast