1) CNN=The World:

Tonight's debate will focus on foreign policy and international issues, and there is no better network that dominates coverage of the planet than CNN. From our bureaus in the Middle East, China and Africa, to our stellar national security team, to analysis from Christiane Amanpour, CNN owns the story of the world.

2. Clip-and-Share Video on CNN.com
Want to hear that quote again? With this tool, you can be your own producer and pause, rewind, and cut your own video clips using our new "clip and share technology" on CNN.com and on the iPad tablet. You can also post key video moments to Facebook and Twitter. Check it out at CNN.com/debates.
3. The Pregame show: The experts tee it up
Only on CNN will you find the most comprehensive pre-debate coverage. Before the event, our reporters, contributors and guest panelists open the doors inside the debate prep for Romney and Obama.
4. The Postgame show—Fact Checks, analysis and focus group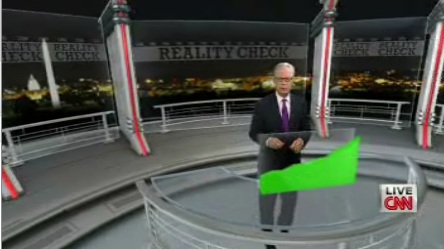 Get instant analysis from CNN Chief National Correspondent John King on the magic wall, while CNN anchor John Berman and Tom Foreman provide a "Reality Check" on the candidates' statements. Erin Burnett, host of "OutFront," gets reaction from our focus group of undecided voters, while National Political Correspondent Jim Acosta and Chief White House Correspondent Jessica Yellin are live from the spin room. Following the vice presidential debate, Chief Political Analyst Gloria Borger became a trending topic on Twitter after being the first to say she found Joe Biden condescending in the vice presidential showdown.
5. CNN's Live Blog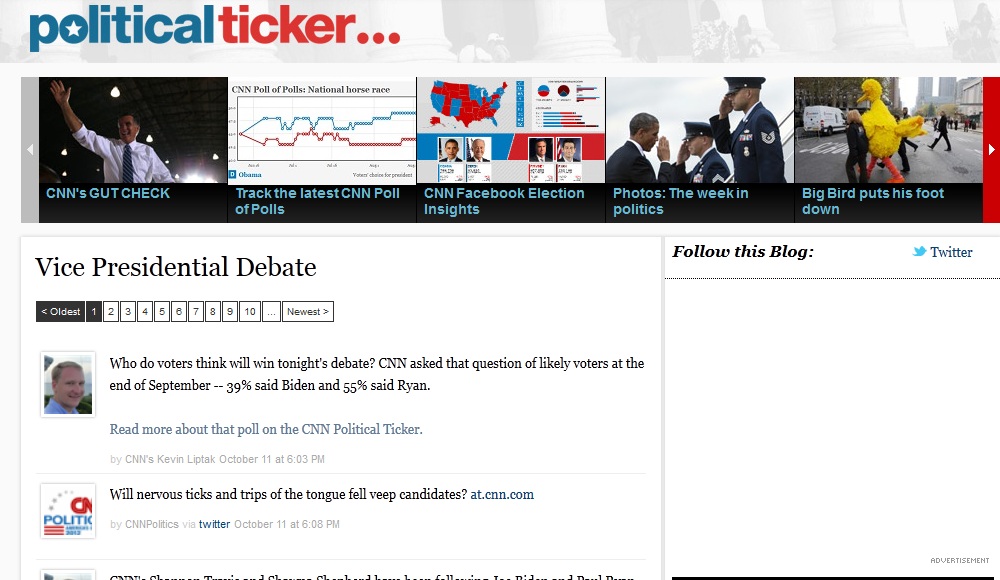 Click here as CNN's Political Ticker team live-blogs the ongoing discussion about the debates in real time. This includes key quotes, notable tweets and minute-by-minute updates throughout the evening, as well as a chance for you take part in an interactive conversation involving trivia, fact-checks, polls, and social media.
6. #CNNDebateClock: Exclusive on-air time check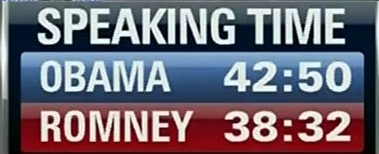 Much like a possession clock in football, our real-time debate clock tells you how long each of the candidates have spoken. Follow the clock to see how long it takes for a candidate to make a point or how much time goes by before an issue is mentioned. During the first presidential debate, Obama spoke more than four minutes longer than Romney. This #CNNDebateClock is only found on CNN.
7. Instant reaction: Exclusive on-air undecided voters meter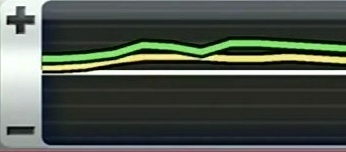 Also exclusive to CNN platforms, our undecided voter meter gives viewers a real-time glimpse of what these voters like and don't like hearing in the debate, conducted from the battleground state of Florida. Divided by men and women, the #CNNUndecideds meter revealed a big gender gap on Romney's Medicare plan during the first presidential debate. But will we see the same difference this time?
8. Text of full questions

Are the candidates answering the questions? We know it's important for viewers to see the full questions posed by the moderator, so CNN displays the text on screen as the candidates give their answers.
9. Live stream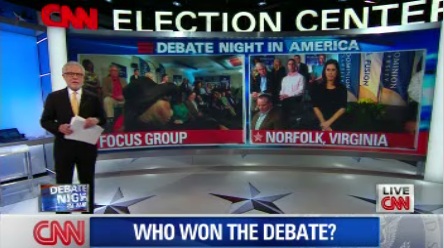 If you're on the move, you can catch the full debate on all apps for smart phones and tablets. The debate will also stream on the CNNPolitics.com and the homepage of CNN.com
10. Live tweeting the debate

Follow @CNNbrk and @CNNPolitics to get the latest developments throughout the event.
11. CNN's post-debate poll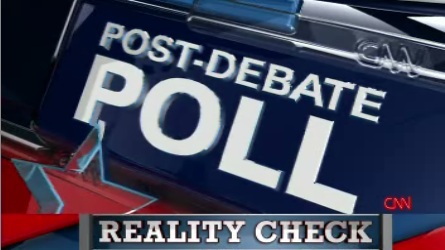 Can't wait to see what other voters thought of the debate? Shortly after each debate, CNN/ORC International releases the results of a scientific survey asking debate watchers who they thought was the night's winner. In the first debate, Romney won by a big margin, 67% to 25%, while his running mate, Rep. Paul Ryan, virtually tied Vice President Joe Biden in the vice presidential debate, 48% to 44%.
12. CNN/Facebook Election Insights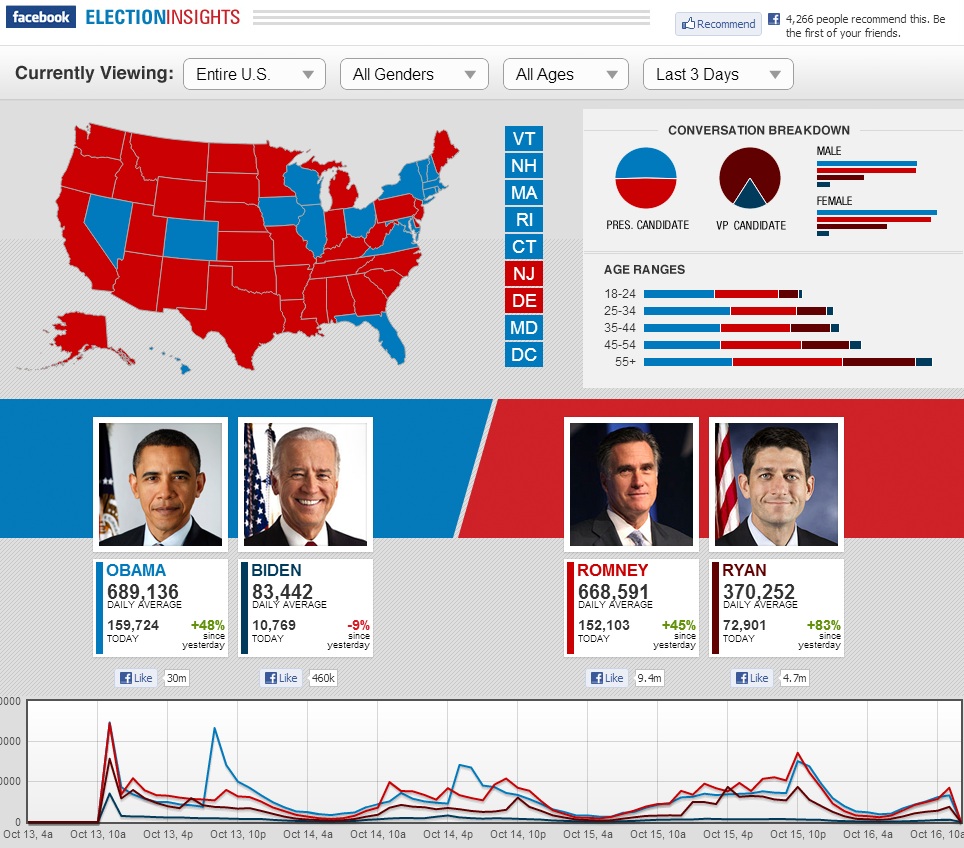 CNN has teamed up with Facebook to bring you exclusive real-time data on who's talking about the candidates on the world's largest social network. In the first presidential debate, mentions of Big Bird on Facebook increased by 800,000% in a matter of hours. For more raw data, go to CNN.com/FacebookInsights.
13. Wolf Blitzer & Anderson Cooper's glasses – 'Nuff said.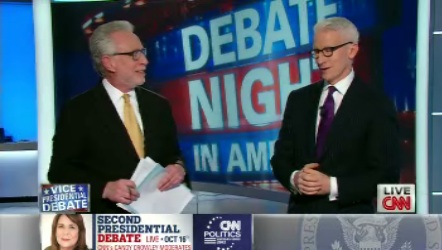 Did you snap a picture of your debate viewing setup? We'd love to see it. Tweet a photo with #cnndebate, or send it by e-mail to ireport@cnn.com. And of course join us tonight on CNN to watch the final presidential debate. The party starts at 7 p.m. ET at cnn.com/debates.