(CNN) - Color North Carolina light red.
CNN is moving its classification of the swing state from true "toss up" to "lean Romney."

- Follow the Ticker on Twitter: @PoliticalTicker
- Check out the CNN Electoral Map and Calculator and game out your own strategy for November.
Four years ago then Sen. Barack Obama became the first Democrat since 1976 to carry North Carolina in a presidential election. And this summer the Democrats held their nominating convention in Charlotte.
While the Obama campaign continues to run ads in North Carolina, spending just over $1.2 million to run spots over the past week, according to Campaign Media Analysis Group, which tracks ad spending for CNN, the president hasn't made a campaign stop in the state since his nomination at the Democratic convention in early September.
Last week, in a clear sign it's confident about turning the state from blue to red, Republican nominee Mitt Romney's campaign moved its North Carolina spokesman out of the state and planned to shift more staffers to other states.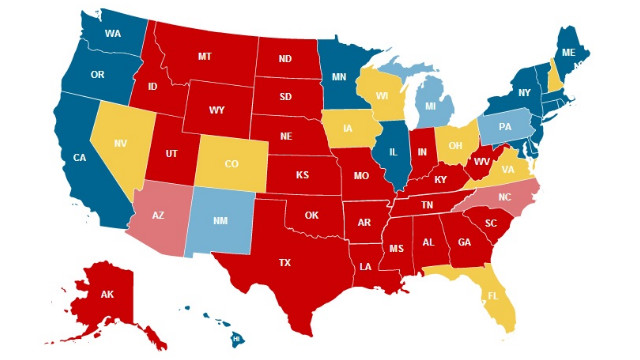 This week the Obama campaign denied that they were giving up on North Carolina, saying they have a "credible pathway to 50%" in the state. But some campaign officials privately acknowledge that the state, which Obama can afford to lose, is moving out of reach.
With the shift of North Carolina, CNN now estimates that Romney is leading in states with 206 electoral votes. The shift does not affect CNN's estimate that Obama is leading in states with 237 electoral votes. Two-hundred and seventy electoral votes are needed to win the White House.
CNN is also shifting Indiana and Missouri, two states that are currently "lean Romney," to "safe Romney." Obama carried Indiana four years ago, becoming the first Democrat since 1964 to win the state in a presidential election. And he narrowly lost Missouri to Sen. John McCain, the 2008 GOP nominee.
But this cycle, the Obama campaign has not seriously contested either state.
The moving of Indiana and Missouri does not affect the electoral count.
- CNN Political Editor Paul Steinhauser contributed to this report
Also on the CNN Political Ticker
- GOP Senate candidate accuses Dems of distorting his rape comments
- Clint Eastwood returns, stars in new super PAC ad
- Obama ad uses ghost of recount past
- Romney campaign and allies far outspending Democrats