Washington (CNN) - Former Vice President Dick Cheney and former President George H.W. Bush are headlining major fund-raisers for the Romney campaign, a source familiar with the events tells CNN.
Cheney, along with talk show host Glenn Beck and entertainer Lee Greenwood, are attending an event in Dallas Thursday night. Romney attended two fund-raisers with Cheney in Wyoming this last July.

- Follow the Ticker on Twitter: @PoliticalTicker
- Follow Kevin Bohn on Twitter: @KevinBohnCNN
Next week in Houston former President Bush and Romney's son, Craig, will be the major attractions at an event.
To attend either event, donors have to have given at least $50,000 to the Romney Victory Committee or bundlers would have had to raise at least $250,000.
Neither Mitt Romney nor Paul Ryan will be attending the Texas events because they will be busy on the campaign trail.
"It's all surrogates raising last minute money right now," said the source, who requested anonymity to discuss private events.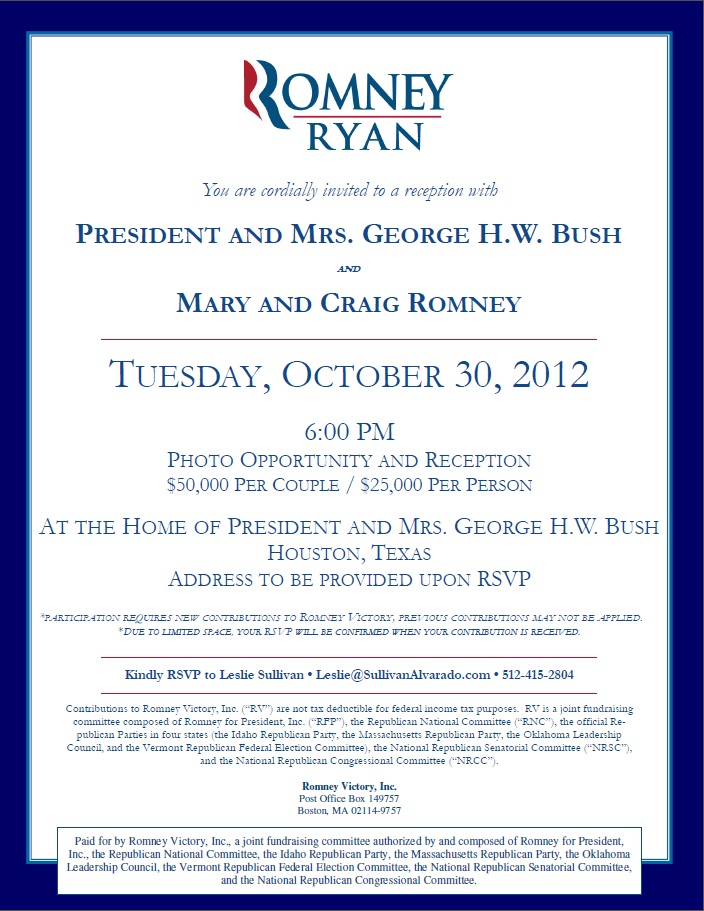 - Check out the CNN Electoral Map and Calculator and game out your own strategy for November.
Also on the CNN Political Ticker
- McCain says Mourdock endorsement up in the air
- Obama: The 'other guy' is a 'bulls**ter'
- Romney beats back on 'horses and bayonets'