Boston (CNN) - Members of the Republican National Committee backed a resolution Friday calling on state legislatures to pass legislation "supporting the changing and teaching" of American history to put a greater emphasis on the country's "founding principles."
"School children of the United States of America should understand the sacrifice that has been made for the God-given liberty so that a strong Constitutional Republic in the United States may be secured for future generations," reads the resolution, which passed by a voice vote at Friday's general session of the RNC.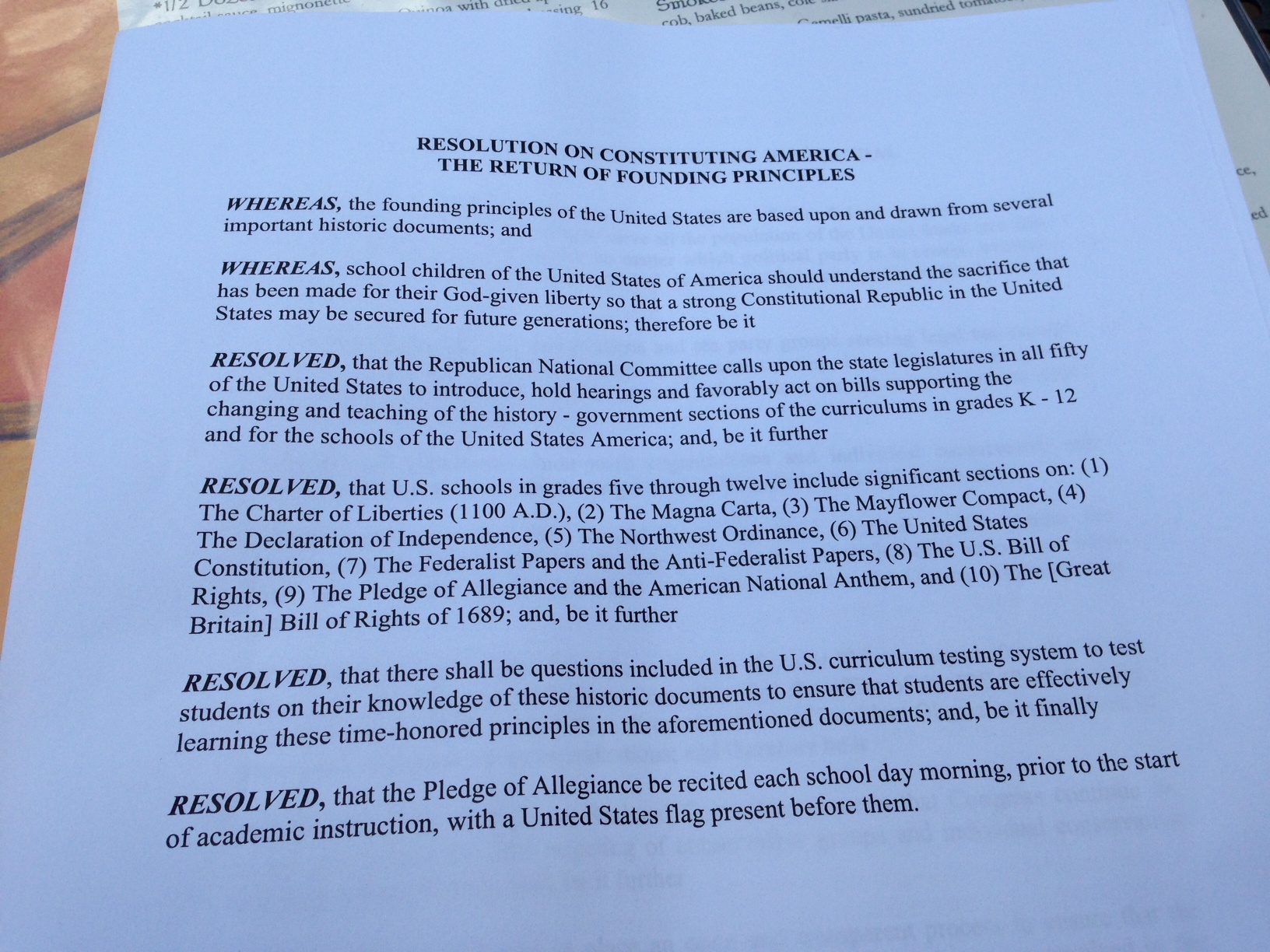 The measure asks state legislatures in all fifty states to hold hearings and pass bills requiring schools to include "significant sections" on several historical documents: the Charter of Liberties, The Magna Carta, the Mayflower Compact, the Declaration of Independence, the Northwest Ordinance, the U.S. Constitution, the U.S. Bill of Rights, the Federalist Papers and the anti-Federalist Papers, the Pledge of Allegiance and the National Anthem and the 1689 British Bill of Rights.
The RNC language calls on the "U.S. curriculum testing system" to test students on their knowledge of these founding documents, "to ensure that students are effectively learning these time-honored principles" outlined in them.