(CNN) - During the last government shutdowns — in November 1995 and again the following December and January — then-Rep. John Boehner didn't have to sneak smokes in the Capitol and University of Chicago law lecturer Barack Obama was apparently not yet afraid of his wife and hadn't quit the habit.
Here are 17 other things that were happening then:

1. Ted Cruz, who staged a 21-hour talkathon in the Senate last week over Obamacare, was a recent Harvard Law graduate and clerking for a federal court judge in Virginia. That would lead to…
I do not like green eggs and ham…
http://www.youtube.com/watch?v=o9EX2XkpPgE
2. Michael Jordan was back in the NBA after an almost two-year flirtation with baseball. That paved the way for Jordan and several other then-NBA stars to break into acting:
And Lebron James was dominating the 11-year-old leagues.
3. Beanie Babies were becoming collectibles. Humphrey the camel, Slither the snake and Trap the mouse were among the first to be retired in 1995, creating a Beanie Babies futures market that didn't quite pan out and led to the Great Beanie Baby Bubble Burst four years later.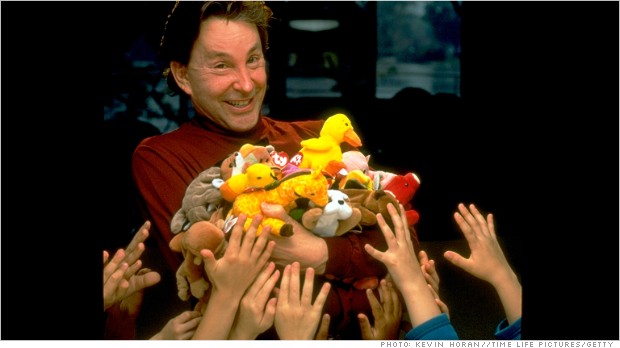 No reliable studies have been done on whether this had any impact on the economic calamity that would come a decade later, but this did happen.
4. "Toy Story" debuted in theaters shortly after the first shutdown and went on to be the top box office draw of the year. We still have nightmares about this scene.
The rest of the Top 10 for the year:
2. Batman Forever
3. Apollo 13
4. Pocahontas
5. Ace Ventura: When Nature Calls
6. Goldeneye
7. Jumanji
8. Casper
9. Se7en
10. Die Hard: With a Vengeance
5. Andrew Clay dropped "Dice" from his name and profanity from his shtick to star in, "Bless this House," a sitcom about a New Jersey postman and his wife raising two children.
Apparently, America wasn't ready for a profanity-free Diceman – the show was dropped after 16 episodes – although Clay later dropped some f-bombs on CNN.
A Not Safe For Work version
A Safe For Work version
Here are shows that did better than "Bless this House" during the 1995-1996 season (from Nielsen ratings):
1. ER
2. Seinfeld
3. Friends
4. Caroline in the City
5. NFL Monday Night Football
6. Single Guy
7. Home Improvement
8. Boston Common
9. 60 Minutes
10.NYPD Blue
6. Pete Sampras finished the year as the top men's tennis player. Steffi Graf was the top woman's player.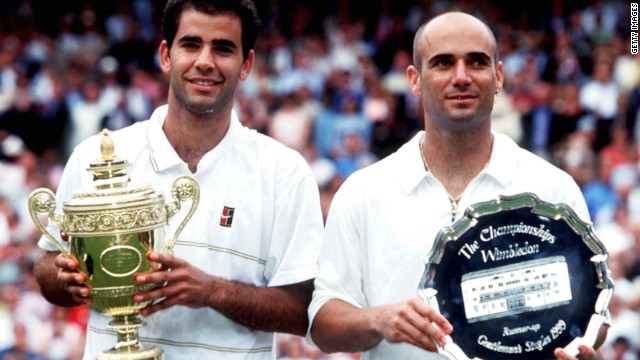 Andre Agassi, who was ranked as the No. 2 men's player that year, and Graf will celebrate their 12th wedding anniversary on October 22.
Which reminds us of…
7. Mullets
But they live on in hockey rinks everywhere.
8. Hey! Macarena!
http://www.youtube.com/watch?v=XiBYM6g8Tck
The international dance hit was making its way to American audiences while the government was shut down. There is no way to determine whether the two are connected. Just saying.
VH1 has "The Macarena" as both as its No. 1 one-hit wonder as well as No. 1 of its 40 Awesomely Bad No. 1 songs.
Here is Billboard's Top 10 single for 1995.
1. Gangsta's Paradise, Coolio featuring L.V.
2. Waterfalls, TLC
3. Creep, TLC
4. Kiss from a Rose, Seal
5. On Bended Knee, Boyz II Men
6. Another Night, Real McCoy
7. Fantasy, Mariah Carey
8. Take a Bow, Madonna
9. Don't Take It Personal (Just One of Dem Days), Monica
10. This is How We Do It, Montell Jordan.
No. 10 was later covered by Uncle Si on "Duck Dynasty."
9. The Washington Post reports that then-President Bill Clinton's affair with Monica Lewinsky began during the November shutdown.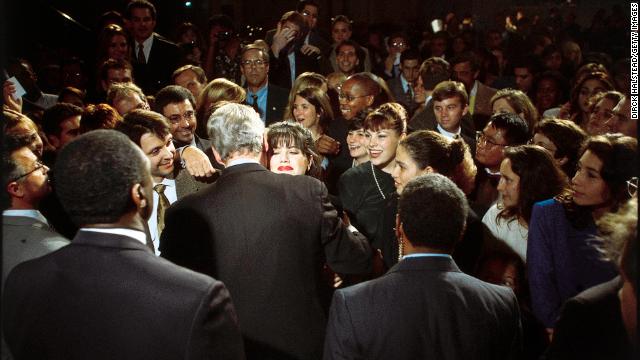 From that, Buzzfeed extrapolated the possible consequences of another shutdown.
10. The Sony PlayStation entered the U.S. market in September 1995, sending a generation of American kids to their basements. Some have yet to emerge.
http://www.youtube.com/watch?v=nFQwwpMh2mU
11. Kendall Jenner was born.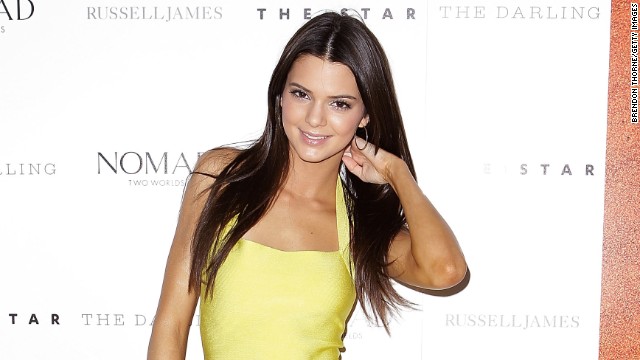 To the creepazoids counting the days to the November birthday of one of the Kardashian clan's youngest members, you should remember 1995 was the year she was born. Aside from inciting tabloids to cater to potential pederasts, it's unclear what Kendall has to offer the world, other than the voice of Shakesparagus Speare in "The High Fructose Adventures of Annoying Orange." Fortunately, the miracle of modern reality TV keeps us privy to her every move.
http://www.youtube.com/watch?v=wwA96ie1750
12. Alta Vista was founded.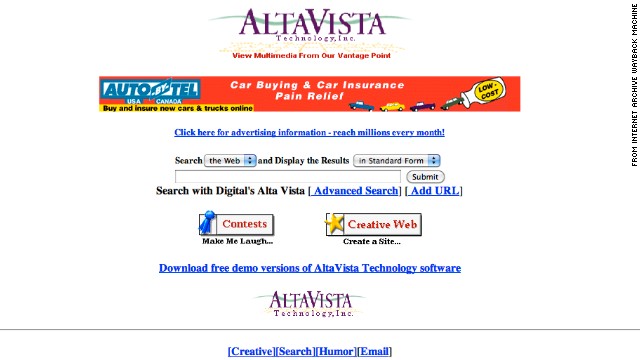 Search Alta Vista today, and you'll be directed to Yahoo (or perhaps some mountaintop images from a Spanish-speaking country). But in 1995, Alta Vista marked the height of search engine technology, indexing roughly 10 times the number of pages of its competitors, Lycos and Excite. Its pioneering dominance was short-lived as the dotcom bust and a then-little-known site named Google stole most of Alta Vista's mojo by 2001. Alta Vista hung in there, though, until this summer when its obituary was officially written.
13. The World League of American Football returns.
The World League of American Football made its triumphant comeback! OK, triumphant is overstating it. But it did come back, even if it never was on track to earn NFL legitimacy as originally hoped.
After the league's ill-fated 1991 kickoff with 10 teams from Europe, the U.S. and Canada, the league folded after two seasons only to re-emerge as an all-European league, the predecessor to NFL Europe, which carried on the tradition of ill-fatedness by fading away in 2007.  Of course, that hasn't stopped the NFL from foisting its sport on a continent that still calls soccer football
14. Tiger Woods was the national amateur champ.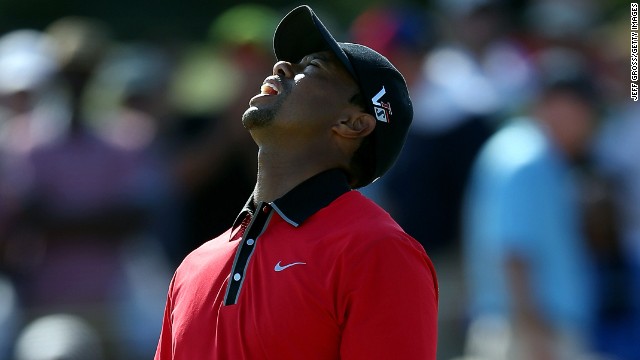 Before he was renowned for his dalliances with porn stars and choking in majors, Eldrick Tont Woods was quite the golfer, and in 1995, he was the best non-professional around. What else would you expect from a guy, who at age 5, was featured on "That's Incredible!"?
That's an '80s TV show, youngsters. Of course, all jokes aside, Woods is no slouch today, wrapping up his 11th Player of the Year award Friday, but it may take a few more of those honors to make us forget his stint in sex-addiction rehab.
15. Gingrich was Time's Man of the Year.
For the Georgian statesman, 1995 was a major year, both his last year as House minority whip and his first as House Speaker. Time magazine also named him its "Man of the Year" after he helped end a 40-year Democratic majority in the House and became the first GOP speaker since Joseph William Martin, a man known for having three first names.
Not only did Gingrich spearhead the Contract with America, but the House, under his leadership, went on to enact welfare reform and pass the first balanced budget in almost three decades. To date, Gingrich has written or helped write 27 books, started several companies and foundations and even run for president. But perhaps his crowning achievement was being named to host CNN's "Crossfire" this year, allowing him to wax on his love for ABBA and McDonald's.
16. Brad Pitt was the sexiest man alive.
At the tender age of 32, Brad Pitt was named People magazine's "Sexiest Man Alive." That may be a surprise to fans who still think he's the sexiest man alive and to those wondering if the chisel-cheeked thespian is really turning 50 this year (he is).
Nonetheless, Pitt has come a long way in the last 17 years – something that could've been said of him in 1995, as his "Legends of the Fall" performance was eons beyond his first big screen role, in 1987, as "Guy at Beach with drink (uncredited)" in the movie, "Hunk."
Today, Pitt is King Midas with the movies and has six children with People magazine's 2006 World's Most Beautiful Person, Angelina Jolie. It's like they were meant for each other.
17. Apple closed at $22.
Things haven't changed so much that $22 was a huge chunk of change in 1995. It wasn't. Inflation calculators will tell you $22 then is worth $33.76 now, but let's be honest: That wouldn't have bought you many more Beanie Babies. Nor would it have bought you much more popcorn at "Die Hard With a Vengeance" (yes, part three) or "Batman Forever" (yes, the Val Kilmer one).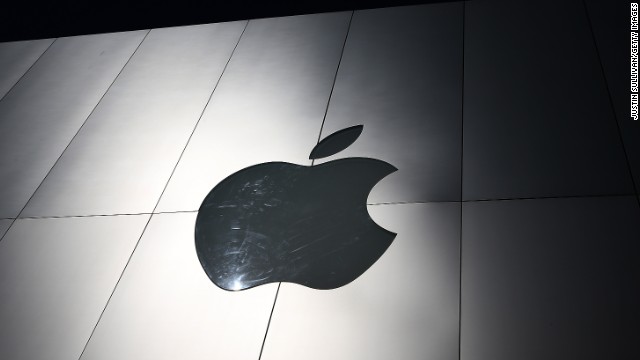 You know what it would've bought you? A share of Apple stock, whose price closed at a nice, even $22 on December 31 of that year. Today, that price is floating around $477, about 22 times what you (should have) paid. Imagine now if you'd spent every $22 you earned in 1995 on Apple stock. You'd be a MacDaddy.